WELCOME TO THE

WIKI!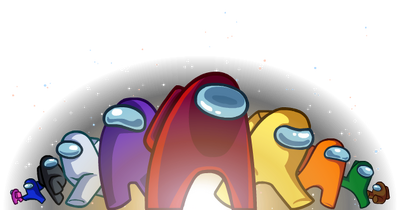 This is a wiki about the game Among Us that anyone can edit. Spoilers will be present.
Note: This wiki is not condoned, endorsed, or associated with Innersloth (the game's developers) in any way. All content is fair use unless otherwise noted.
643 articles
3,135 files
108,383 edits
134 active users
Rules
You must follow Fandom's Terms of Use. No hateful or obscene content, no impersonating other users, no underage users, and no harassing or intimidating other users.
Do not spam (post content in a repetitive form) or advertise.
Do not upload fan art or personal images.

We only accept game screenshots, game assets, or official work from Innersloth.
If you are uploading an image, give it a descriptive name.

Do not distribute information on Among Us hacks or leaks.
Do not spread false information or unconfirmed rumors.
All edits must follow the Manual of Style.
Don't vandalize (remove or add to an article with the intention of disrupting the wiki).
If you break these rules, the staff will either warn or possibly block you from the wiki.
(
Read more
)