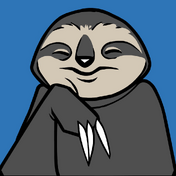 The Innersloth Discord server is an Innersloth-official Discord server to talk about Among Us and Henry Stickmin. The server invite is innersloth.
Channels
These are not all of the channels, but the most important ones.
Name
Description
General

#rules

Server rules and frequently asked questions

#announcements

Announcements from Innersloth about game updates

#about-us

Information about Innersloth
Among Us Info

#server-status

Current Among Us server status

#patchnotes

Among Us patch notes

#faq

Answers to frequently-asked questions about Among Us

#known-bugs

A list of bugs that the developers know about
Among Us

#among-us-discussion

General discussion about Among Us, hints, metas, updates, spoilers, etc.

#among-us-fanart

Fan works made about Among Us

#fun-moments

People's favorite Among Us clips, share game stories, and more

#report-new-bugs

A place to report new game bugs
Among Us Non-VC Matchmaking

#matchmaking-non-vc

Among Us game requests and game codes for non-voice chat.

#matchmaking-hidenseek

HideNSeek gamemode game requests and game codes for non voice chat.

#other-gamemodes

Other non-normal game modes, must include game options and rules
Among Us VC Matchmaking

#voice-access-and-rules

Access to the Among Us Matchmaking VC channels and rules to follow in them

#mm-rules-vc-access

Rules for voice chat and access

#matchmaking-vc

Among Us game requests and game codes for voice chat

#matchmaking-vc-reports

Report any matchmaking issues in voice chat
AU Matchmaking VC
MM Crew #
Voice channels for voice chat matchmaking
Server Mods
| Name | Position |
| --- | --- |
| Baron#8083 | Senior Mod |
| Buttery Stancakes#9593 | Senior Mod |
| Glaceyy#4509 | Senior Mod |
| Junky#6880 | Senior Mod |
| Lunar L#4524 | Senior Mod |
| Tempest II#1273 | Senior Mod |
Community content is available under
CC-BY-SA
unless otherwise noted.